The key strategic objective of the Scientex conference is to communicate science and medical research between academia, and industry through inspiring sessions. We will be there to ensure you take the privilege of yet another brilliant program. We organize Webinars and conferences worldwide.
Online meetings or Virtual gatherings are the best places to introduce your exploration paper and publish it in good journals. It not only save your time and money yet, in addition, presents you with a chance to interface the worldwide Scholars and academicians.
Nutrition 2024
goal is to unite bright mind personalities to give talks that are idea-focused, and on a wide scope of Scientific sessions, to quicker learning inspiration. It will give a worldwide stage to share expertise, foster collaborations, find new clinical data, stay current with patterns and systems administration.
Nutrition
2024 brings upon another stage to share and discuss their exploration and basic audits and converse about the most up-to-date examination and oddities in the field of Nutritional Science, Health and Fitness, Diabetes, Obesity, Nutrition, and Diet. Which incorporates feature introductions, Oral discussions, Poster introductions, and Exhibitions. Nutrition conferences, Nutrition occasions, and Nutrition meetings are vital as far as the research that is going on around the world, so the Knowledge can spread to stay fit and healthy for the duration of our life.
This conference with no doubt helps you to know more about the ongoing research, advancements, changes in the
nutrition
system, future scope in the field of
Nutrition
and Healthcare. As this field is flourishing day by day with all its newer improvements.
Past Webinar Presentation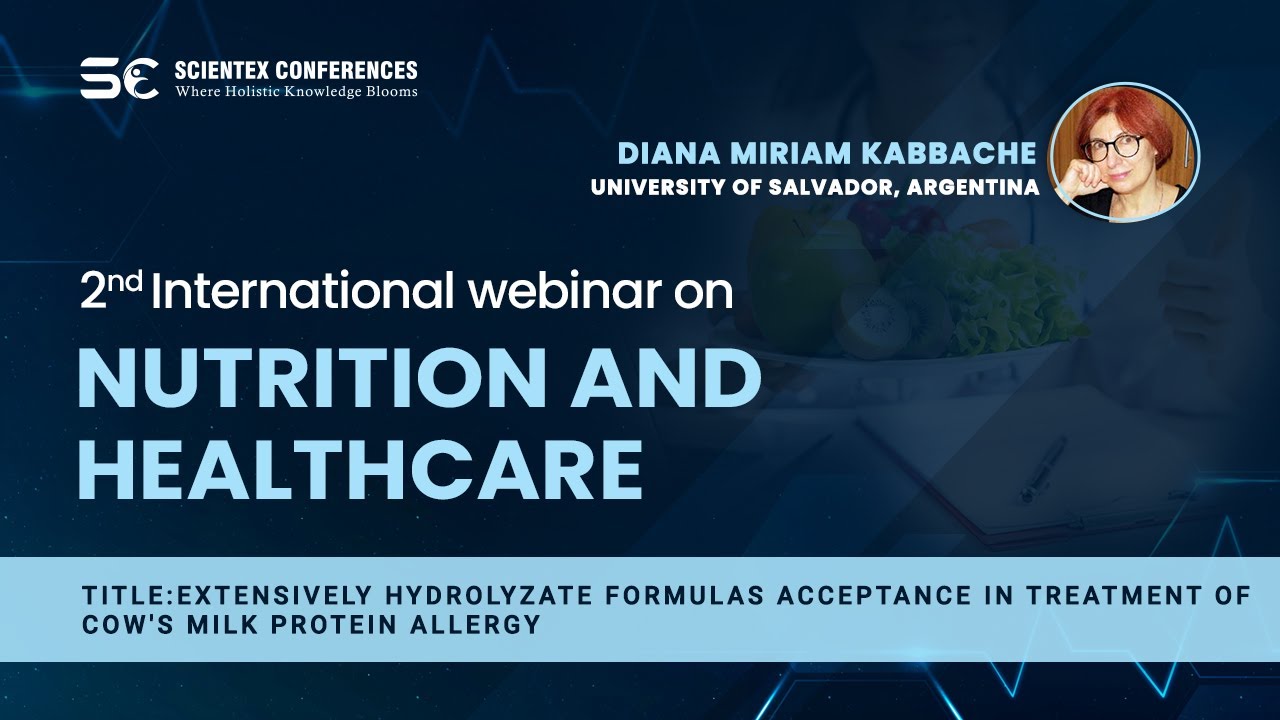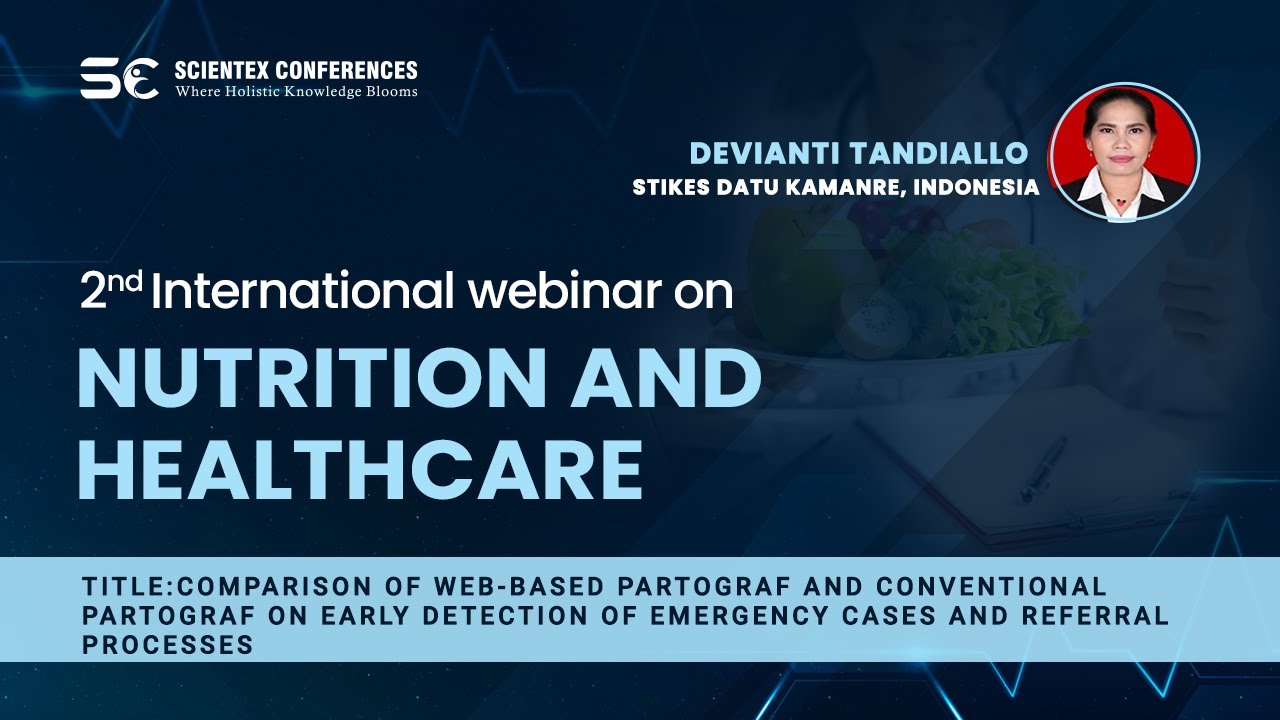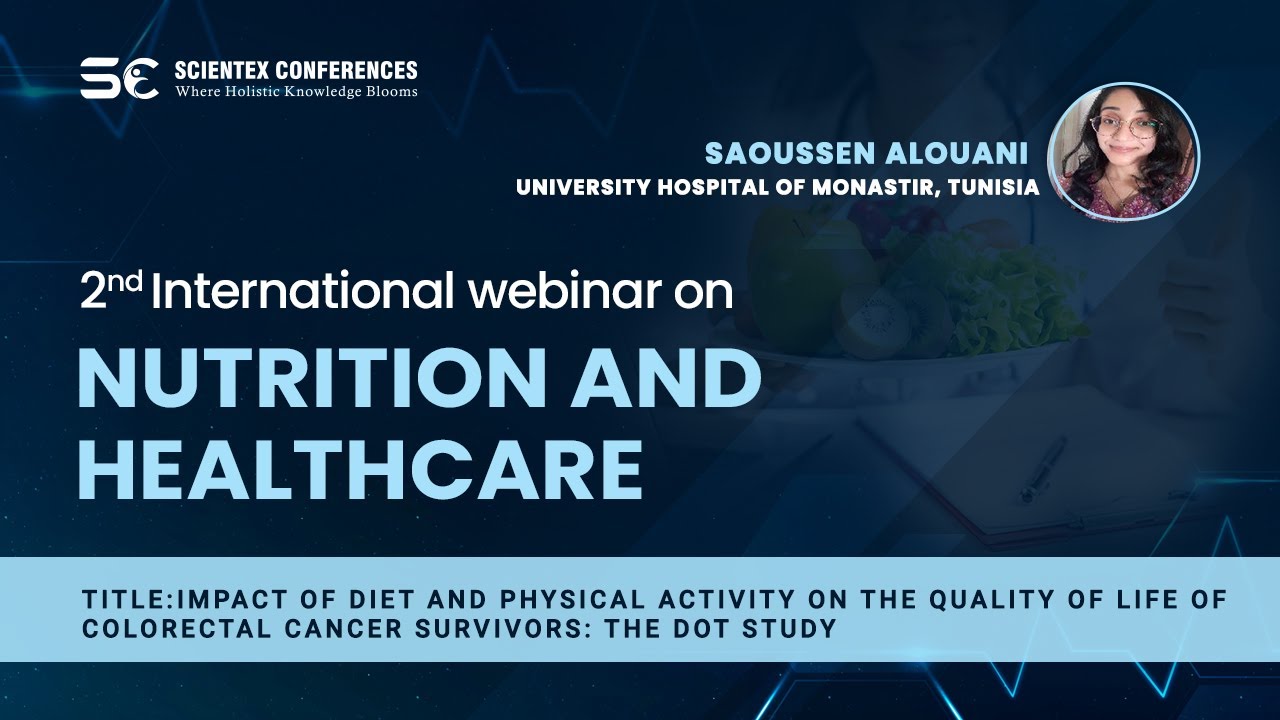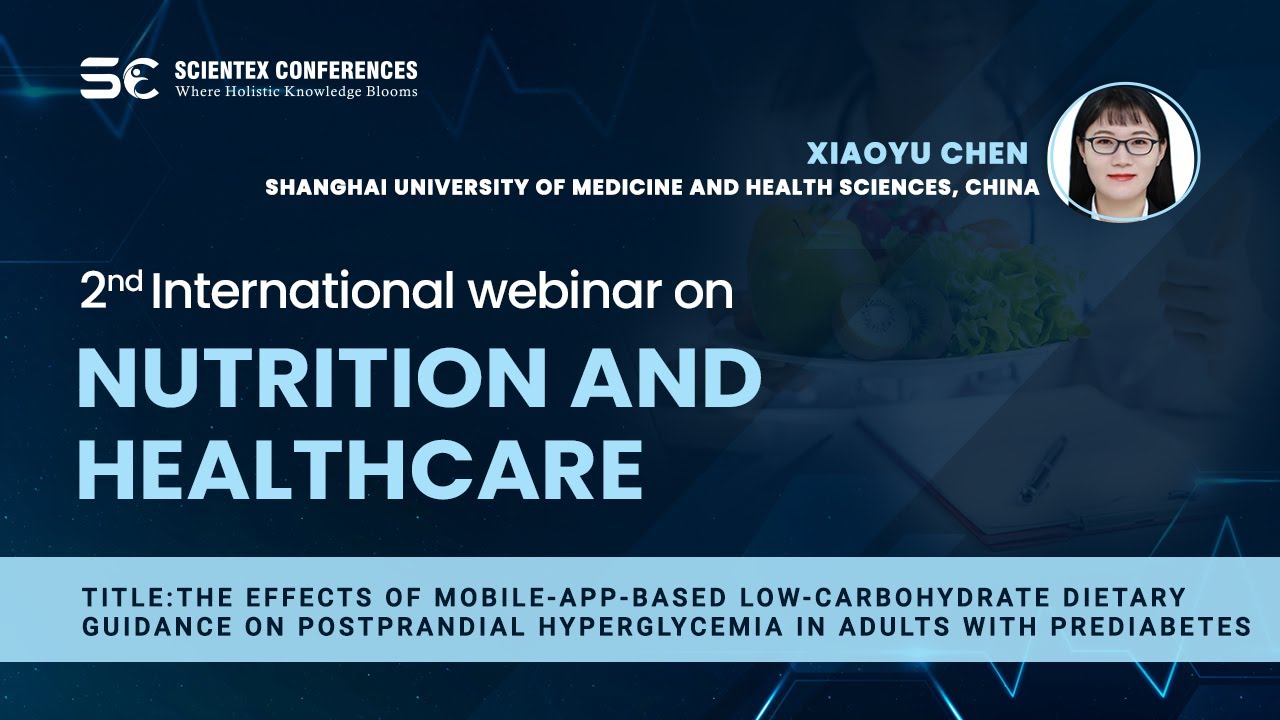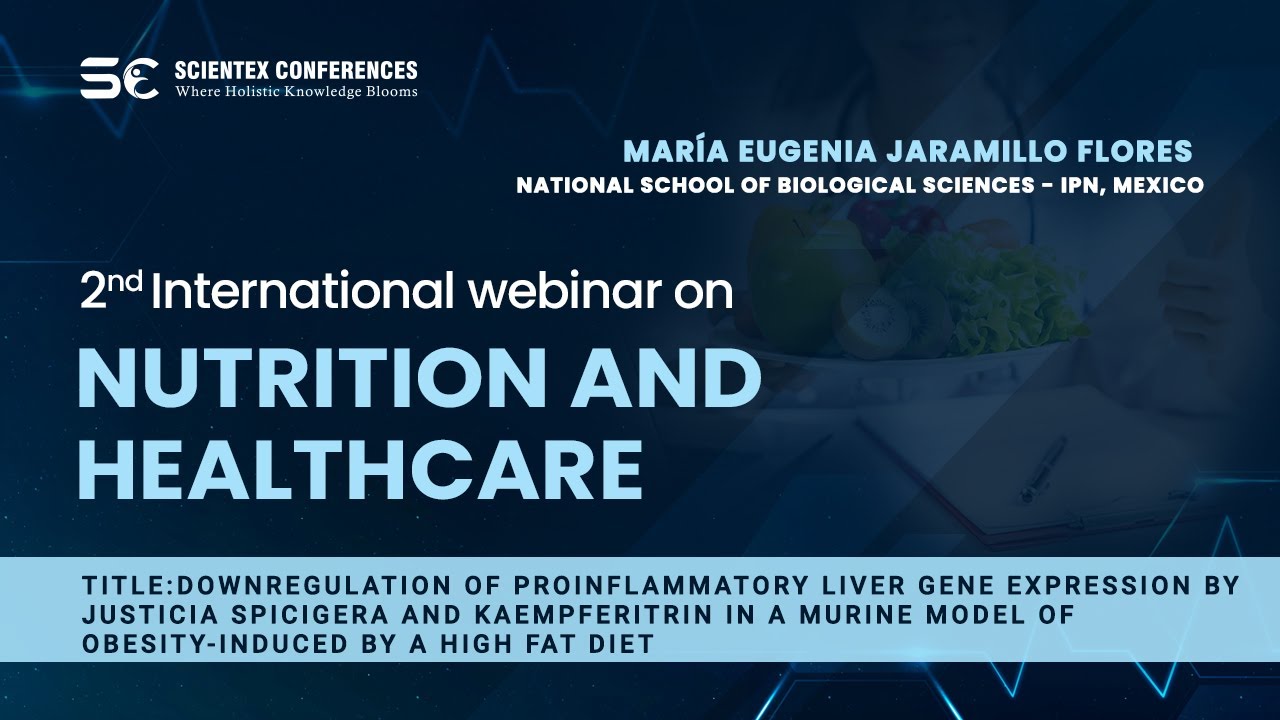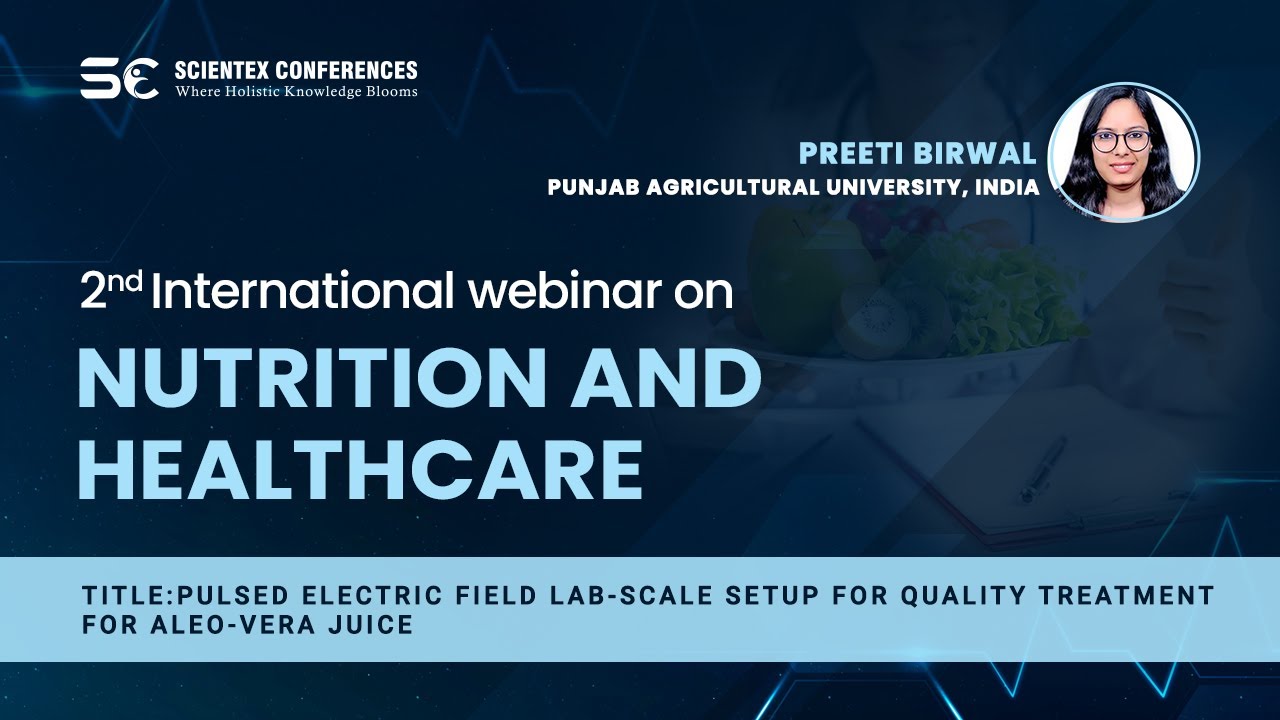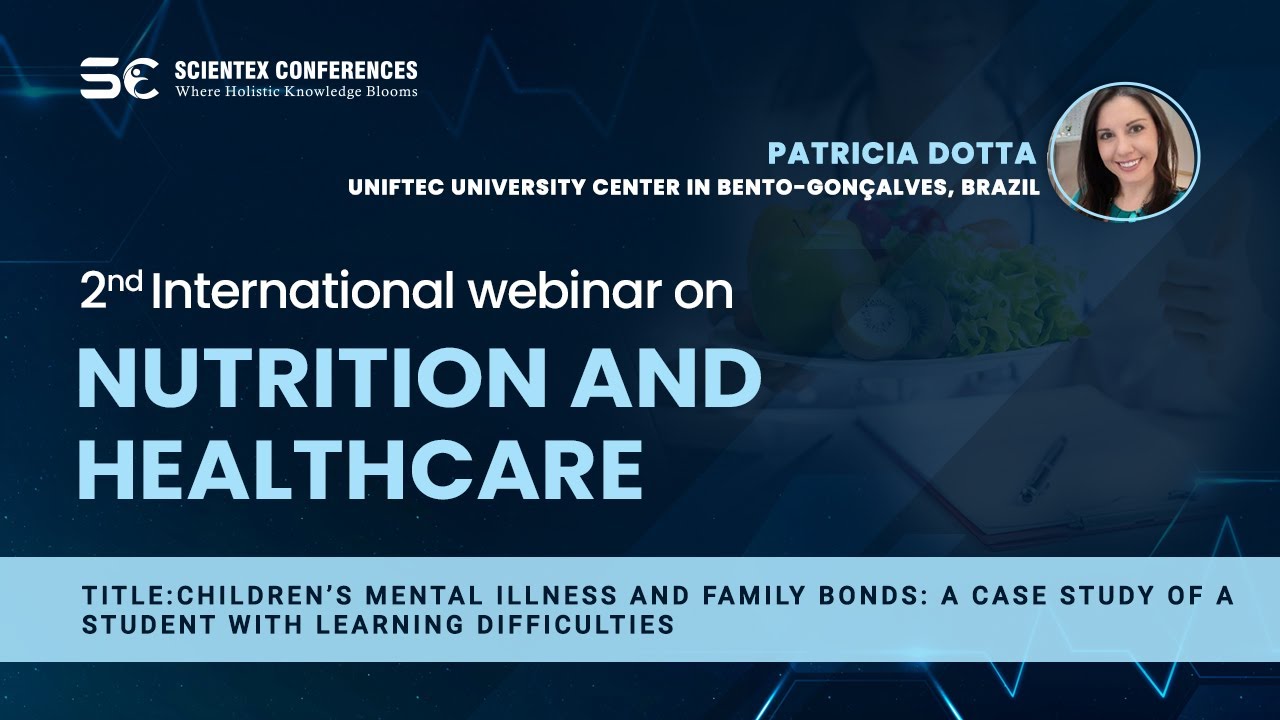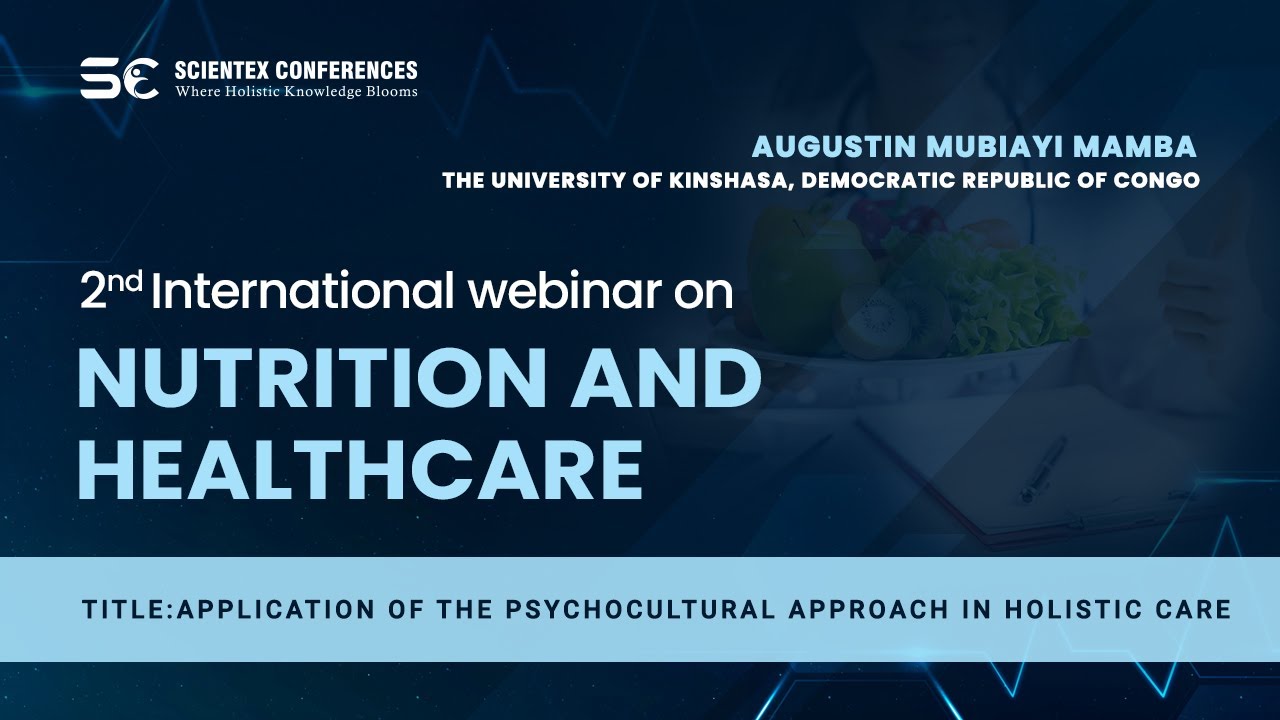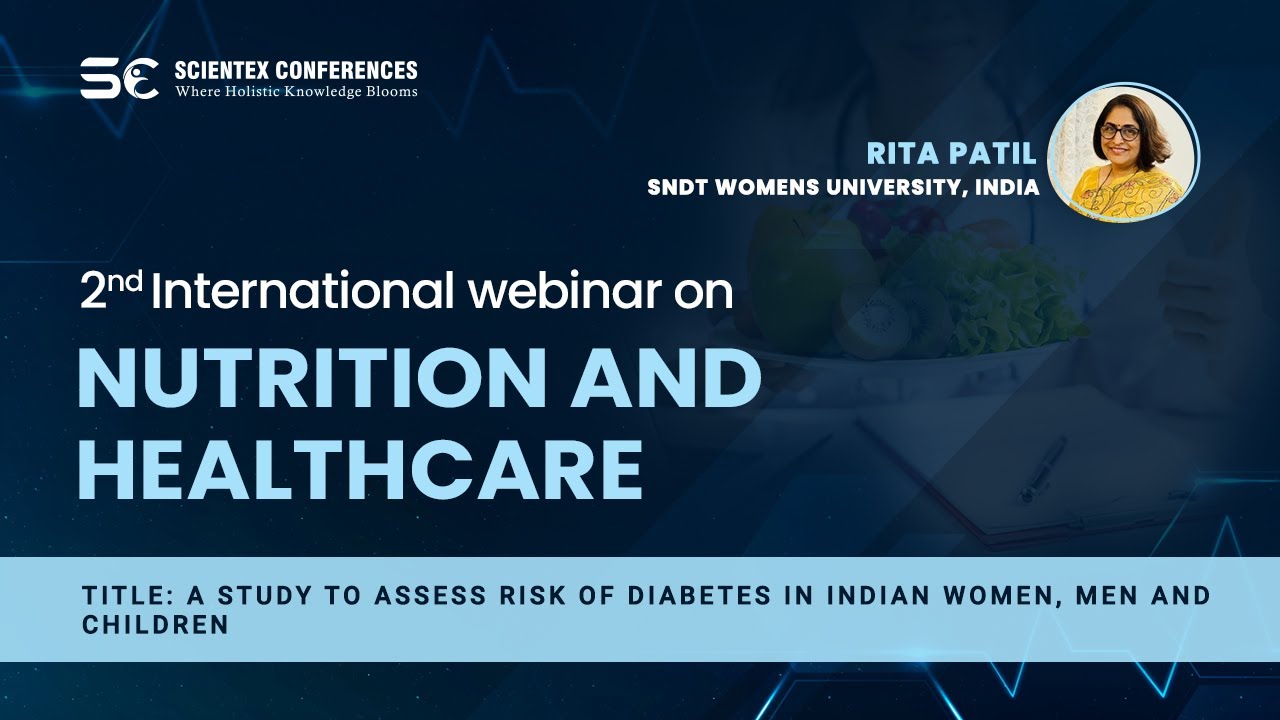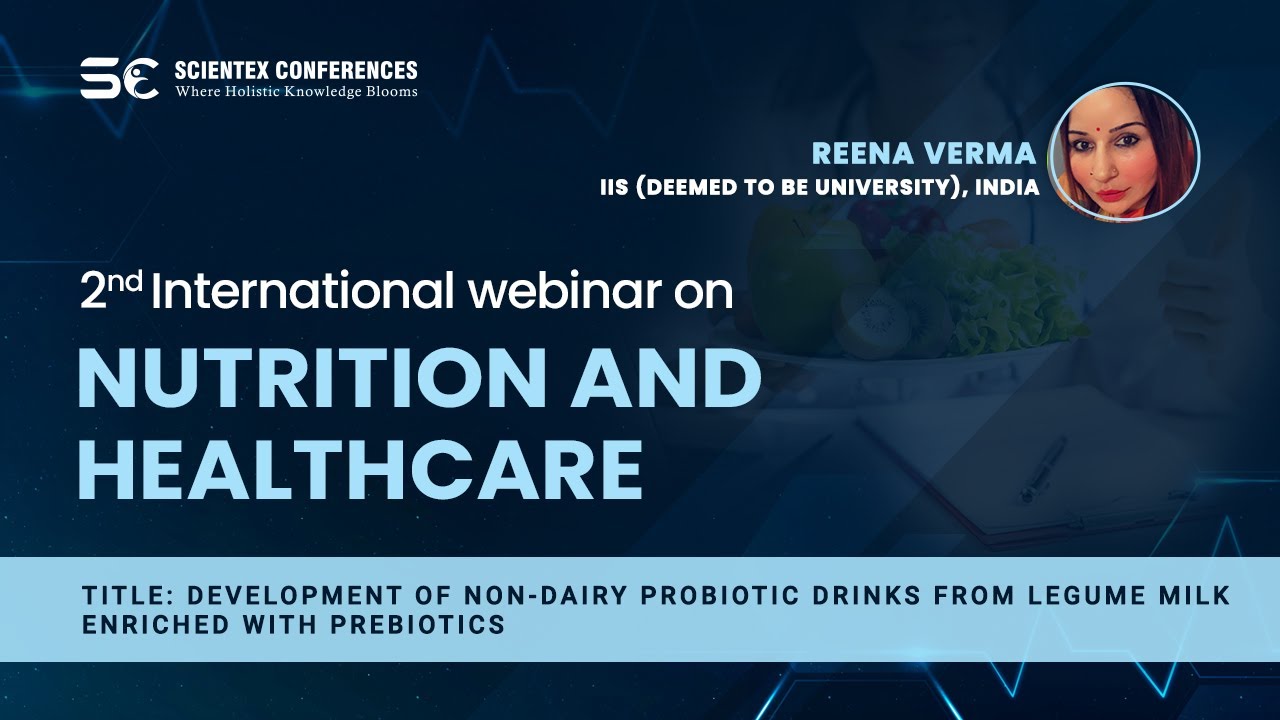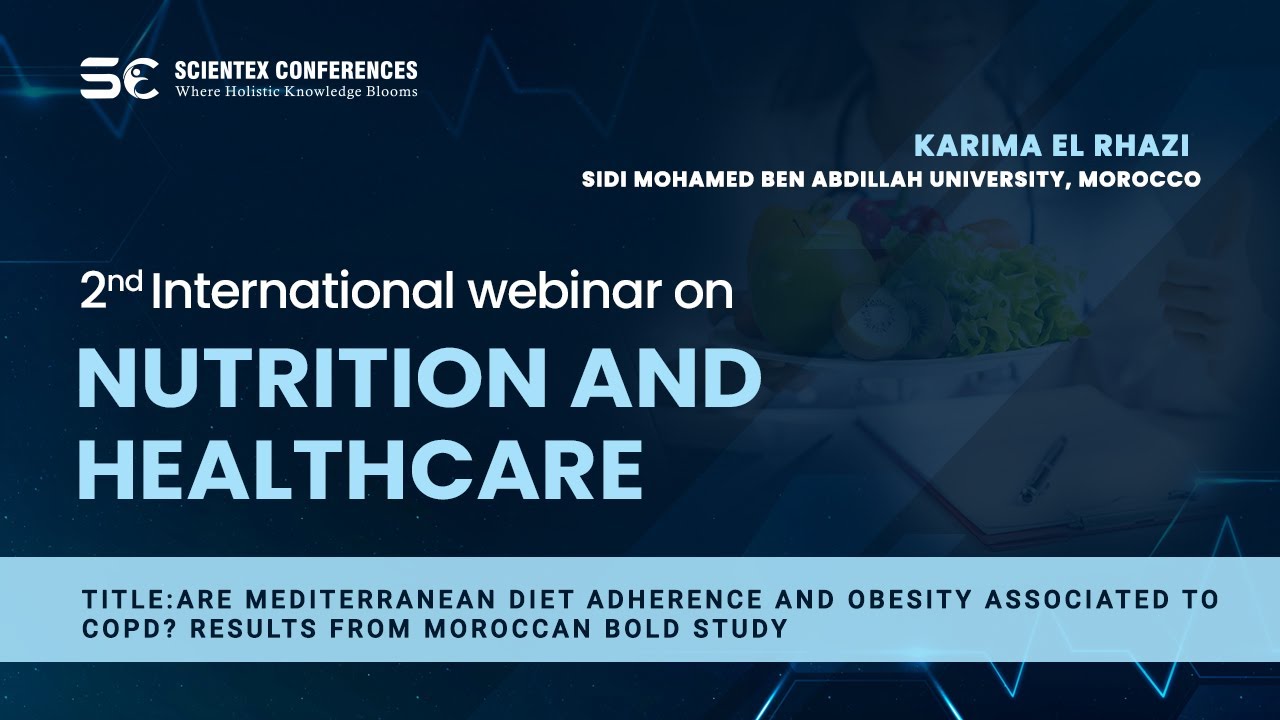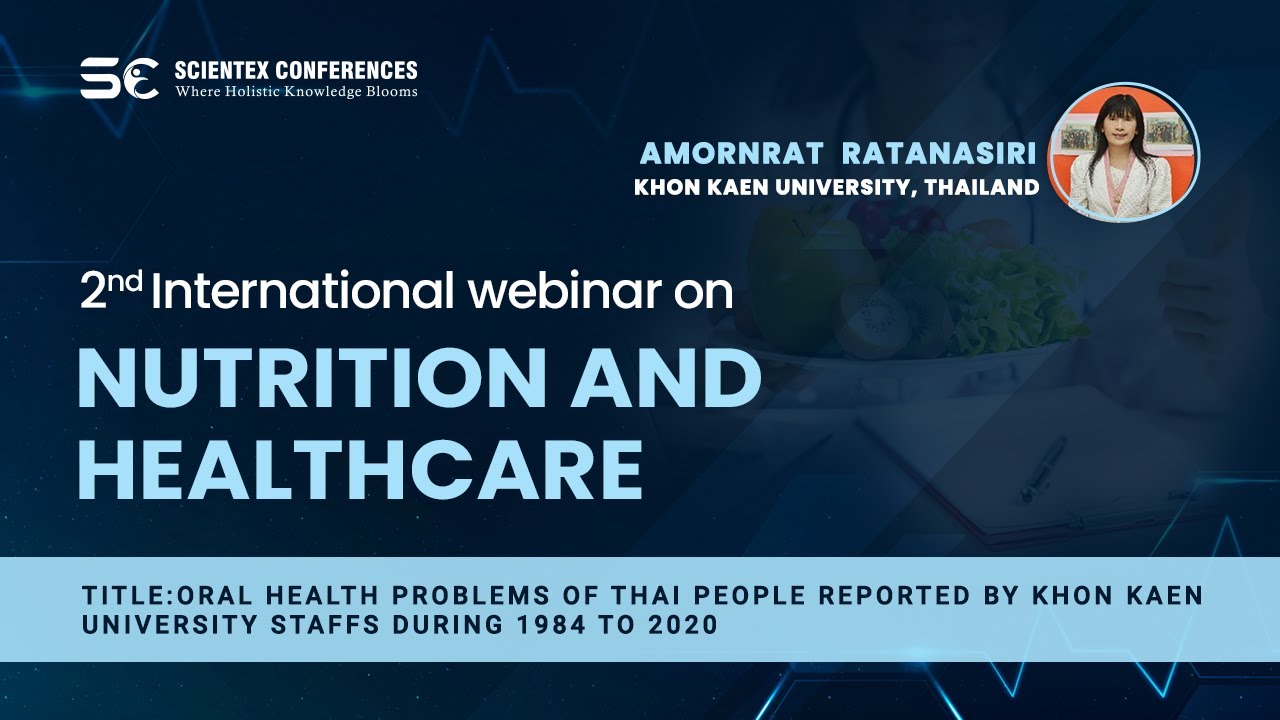 Past Webinar Presentation Links
Title : Extensively hydrolyzate formulas acceptance in treatment of cow's milk protein allergy
Diana Miriam Kabbache, University of Salvador, Argentina
Title : Comparison of web-based partograf and conventional partograf on early detection of emergency cases and referral processes
Devianti Tandiallo, Stikes Datu Kamanre, Indonesia
Title : Impact of diet and physical activity on the quality of life of colorectal cancer survivors: The dot study
Saoussen Alouani, University Hospital of Monastir, Tunisia
Title : The effects of mobile-app-based low-carbohydrate dietary guidance on postprandial hyperglycemia in adults with prediabetes
Xiaoyu Chen, Shanghai University of Medicine and Health Sciences, China
Title : Downregulation of proinflammatory liver gene expression by Justicia spicigera and kaempferitrin in a murine model of obesity-induced by a high fat diet
María Eugenia Jaramillo Flores, National School of Biological Sciences - IPN, Mexico
Title : Pulsed electric field lab-scale setup for quality treatment for aleo-vera juice
Preeti Birwal, Punjab Agricultural University, India
Title : Children's mental illness and family bonds: A case study of a student with learning difficulties
Patricia Dotta, Uniftec University Center in Bento-Gonçalves, Brazil
Title : Application of the psychocultural approach in holistic care
Augustin Mubiayi Mamba, The University of Kinshasa, Democratic Republic of Congo
Title : A study to assess risk of diabetes in Indian women, men and children
Rita Patil, SNDT Womens University, India
Title : Development of non-dairy probiotic drinks from legume milk enriched with prebiotics
Reena Verma, IIS (Deemed to be University), India
Title : Are mediterranean diet adherence and obesity associated to COPD? results from Moroccan bold Study
Karima EL RHAZI, Sidi Mohamed Ben Abdillah University, Morocco
Title : Oral health problems of Thai people reported by Khon Kaen University staffs during 1984 to 2020
Amornrat Ratanasiri, Khon Kaen University, Thailand
Nutrition 2024 Webinar is an opportunity to meet others within specialty to network and to learn the latest Nutritional information. It is to provide the latest research on Food and Nutrition and to get rid of bad diets from everyone and to share knowledge on a healthy diet, obesity, and weight management and also sharing of some food security challenges during a pandemic situation.
Nutrition 2024: WHEN WHAT AND WHY?
Webinar Name: 4th International Webinar on Nutrition and Healthcare
Theme: Revolutionary Strategies with Innovative researches in Nutrition and Healthcare
Date: November 14-15, 2024
Time Zone: GMT+7
Platform: Zoom
Get an opportunity to meet renowned scholars
Chances to Interact, & Forge Powerful Professional Relationships
Access to All Sessions Online
E-Handbook kit
E-Certificate Accreditation from the Organizing Committee
Online publication of Abstract and Biography on our website
10% abatement on the registration fees for the next annual conference
Guidelines for Joining Webinar:
After registering for the webinar, you will receive a meeting invite link with a personalized user ID one day before the event for webinar access.
Follow the steps provided prior, to prevent any technical issues on the day of the event.
Please join the webinar 15 minutes early to eliminate the last-minute hassle.
Ensure that your device meets the system requirements for running the specific application.
For audio/video clarification, it is always better to attach an external device.
Sit in a quiet location where you will have good network access with no disturbance.
Mute your audio while others are presenting. Those who wish to ask questions or to discuss should raise hand and host will unmute you at the end of the talk.
Guidelines For Presenters:
Each speaker will have 20 minutes for presentation. Please plan your talk for 15 minutes to allow for introduction and for 5 minutes Q&A session at the end of your talk.
In order to stay on track of time, please ensure that you start and end your presentation at the times indicated in the program.
The webinar must be organized in English, if you are not comfortable in presenting your presentation in English, you shall join with any of your colleagues as a translator and there won't be any registration fee for the translator. If you are not interested in bringing any translator with you, there is another option you can make a Poster Presentation.
The presentation should be submitted in PDF or PPT Format
Who Can Attend This Webinar?
Food Technologists
Sports Nutritionist
Clinical Nutritionist
Dietician
Pediatrics
Nutritional Advocate
health-care professionals
Researchers and innovators
Food safety specialists
Medical Industry Experts
Physicians